Congratulations to Adam on landing a position with a biotech company in the Bay area! Adam will be missed but we are very happy for him.
We had a fantastic time at the 31st Fungal Genetics Conference at Asilomar – tons of fantastic science. So great to meet our colleagues in person! Amelia and Kiem both presented posters in person, Dylan gave a virtual poster and the PI gave a talk. Highly successful overall!
Dylan passed his Qualifying Exam! Congratulations Dylan.
Finally a face-to-face Party! So many Great Achievements to Celebrate!!
Sarisa, we will miss you!
Sarisa is moving on to a research and teaching position in Thailand!
We wish you all the best!
Congratulations to Phylicia for receiving the
PRESIDENTS DISSERTATION FELLOWSHIP!
Congratulations to Sarisa for the MMSA Award!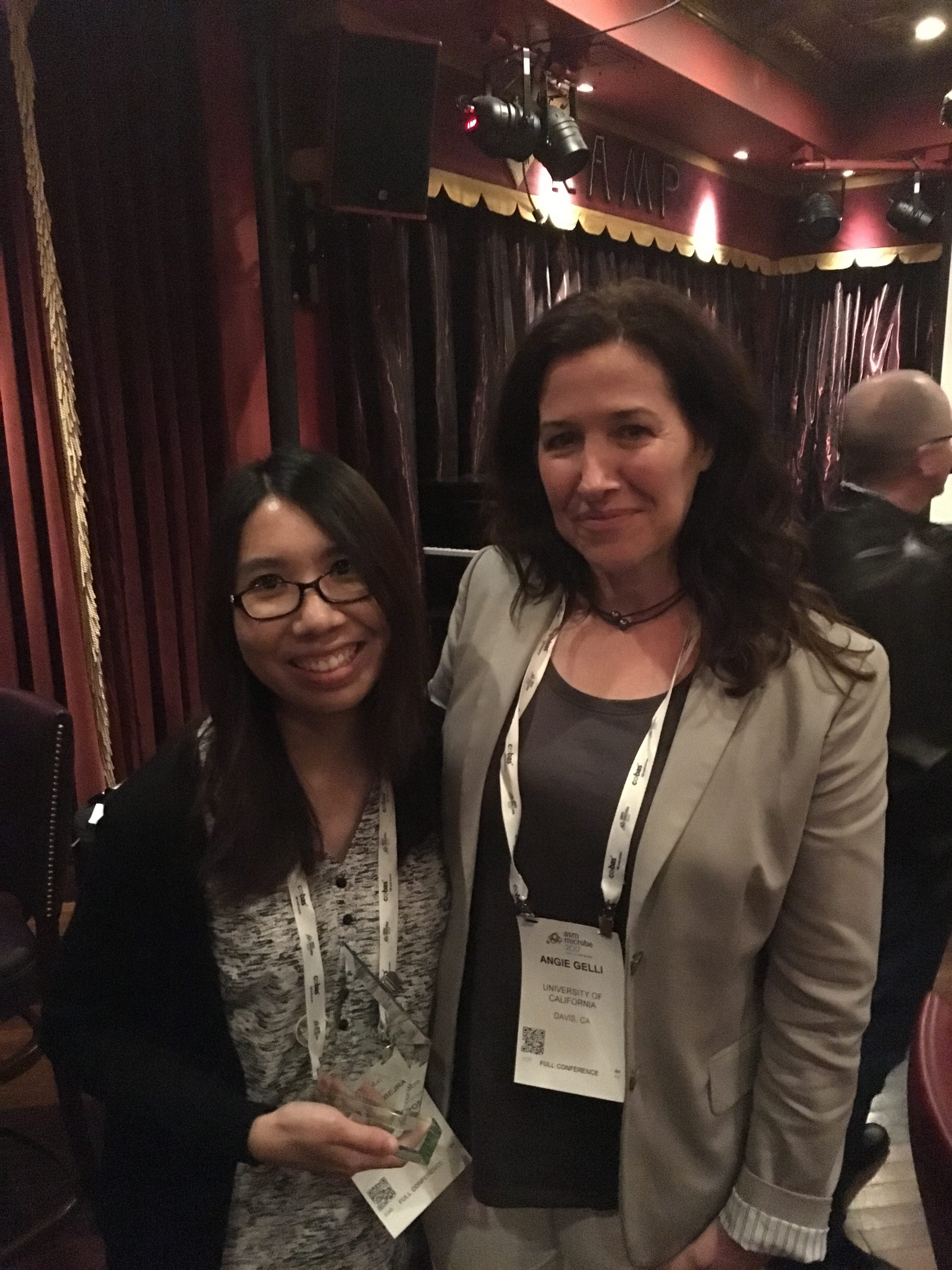 The Latest Media Reports on Research from the Gelli Lab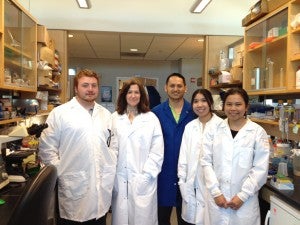 This Week in Microbiology: TWiM #83 -Illuminating tuberculosis and cryptococcosis. Podcast http://www.microbeworld.org/podcasts/this-week-in-
microbiology/archives/1731-twim-83
ASM Microbe Magazine – Current Topics: Metalloprotease help pathogens to cross from blood to brain. American Society of Microbiology (ASM) August 2014. Pages 7-8. http://www.microbemagazine.org/index.php?option=com_content&view=category&layout=blog&id=1357&Itemid=1634
UC Davis Health System – Fungal protein found to cross blood-brain barrier (Finding opens door to new therapies for brain infections and cancer
http://www.ucdmc.ucdavis.edu/publish/news/newsroom/9030
UC HEALTH: News – Fungal protein found to cross blood-brain barrier (UC Davis finding opens door to new therapies for brain infections and cancers
http://health.universityofcalifornia.edu/2014/06/11/fungal-protein-found-to-cross-blood-brain-barrier/
Science Daily – Fungal protein found to cross blood-brain barrier
http://www.sciencedaily.com/releases/2014/06/140612104954.htm